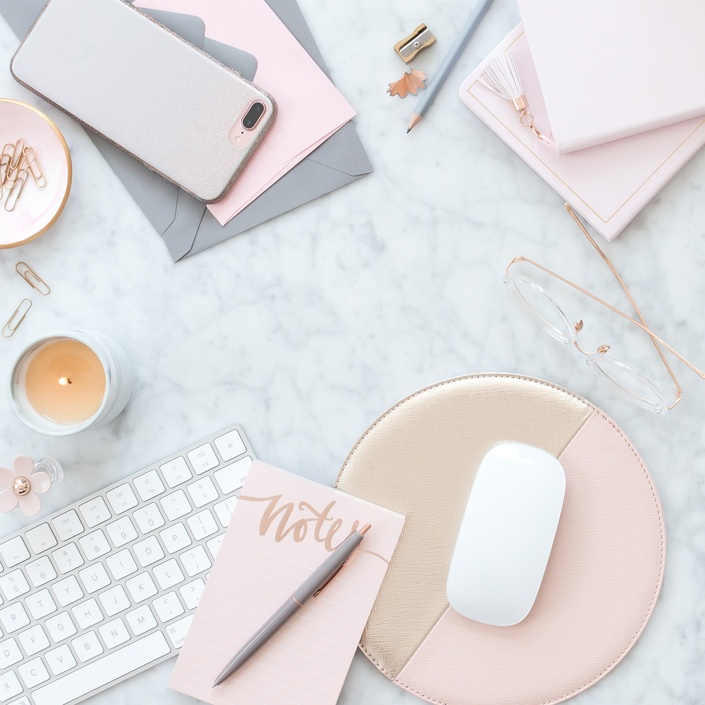 MASTER YOUR MONEY (MYM)
Live In Your Worth
Do you wish there was a way to live your most enriched and fulfilling life and not have to worry about money?
>> Do you limit yourself from opportunities or hold back from experiencing all that life has to offer because you have no idea where you are financially?
>> Are you wishing you could break spending and money habits that no longer serve you?
>> Are you holding on to mental and emotional money blocks that keep you stuck in a cycle and don't know how to shake them?
>> Have you loaded yourself with so much unforgiveness, shame or guilt about money that it's impacting your self confidence and self worth?
>> Are you wishing your career and business could reach the financial levels you desire?
If yes, you are here for a reason.
The Universe is Calling You to Step into Your Worth.
I used to be right where you are now – but then one day something inside of me cracked.

As I was advancing fast through a career as a Chartered Professional Accountant (CPA) - that everyone around me thought so highly of - I felt like I was merely existing.
I knew that I wasn't living up to my highest self – and the first area that was suffering was my finances.
I made poor financial decisions and my money was being wasted away.
As I advanced in my career, I kept believing that when I make this amount or that amount, then everything would get better. As I exceeded that "magical number" each year, I felt even more insecure about my money, my life and my future.
I was wrongly thinking more money would solve my problems – but what I failed to realize was the lack in my mindset was actually making things much worse!
I had so many blocks about money that I didn't even realize were holding me back.
Part of that insecurity came from a block of believing that if I build wealth that I would have to lose myself and stop treating people with love.
Crazy, I know! But when you have deep rooted money blocks that you created unconsciously, you just never know what's under there.
Everyone has unconscious blocks that they are not aware of, and if left unaddressed, things get worse and worse before they get better. Most people don't even know how to discover what they are, and it keeps wrecking havoc on their life.

Everything shifted when I did the deep work of healing my money relationship and rebuilt it with better money management habits and practices.
I had a money mindset reset and learned how to build my financial wealth. I have since left a 6-figure career to pursue my passion of empowering women financially.
I now live the life of my dreams, have a greater sense of purpose, and feel so much fulfillment that I never knew was possible.
Now that I've discovered the secret, I'm on a mission to take more women with me. Are you in?
The Tools You Will Receive...
This 6-week Online Group Coaching Course is not about giving you the fluffy stuff to wishfully hope for abundance in your life. Instead you will receive actual neuro-linguistic tools and techniques that create lasting shifts in your money mindset, plus financial strategies that change the way you manage your money forever.
Enrollment is currently closed.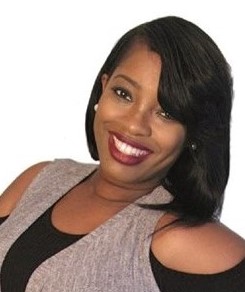 "Have you ever had to make a BIG decision about a BIG investment and had so many questions and doubts about whether or not you were making the right decision? And let's imagine you went ahead and made that BIG investment....did you ever experience buyers remorse? Well, if those questions sparked any memories for you, just know I have BEEN THERE! As I was making a decision about my investment into the Master your Money Program, I had so many thoughts that tried to stop me from making the leap! But once I did...when I tell you...NOT ONE time did I second guess it or have buyers remorse. And that's saying a lot for me, especially around a MONEY investment.
This program from beginning to end shifted so much for me! I now am very clear on my money blocks, I understand what to do about it and I feel equipped to make the changes. But more than that, I feel like I have gained a community of like-minded women who I can turn too even if I get stuck! I am grateful for Vanessa and I know you will be too! Do it girl! You deserve it!"
- Robin May, TV Host / Executive Producer, Speaker, Therapist & Coach [www.robinmayonline.com]
MODULE 1: AWAKEN TO ABUNDANCE

This module will have you "woman up" from the start with ONE simple question that will totally shift your perspective and reality.
Quickly and easily identify the thoughts, experiences and "stuff" in your life that are closing you off from Abundance. Ditch victim mentality and learn to release scarcity and live with more trust and belief in what's to come.
MODULE 2: WEALTH REWIRING

How does the word Wealth really make you feel? Learn how to rewire yourself to see wealth in a whole new way - a way that is true to you. If you've been stuck in reaching higher financial levels in your business or career, it's time for a Wealth Rewire.
Learn powerful Morning Money Rituals, gain clarity on the woman you want to become and step into her daily. And to ensure emotional baggage doesn't get in your way, learn a simple technique to shake negative thoughts and limiting beliefs so that you can achieve more, focus more and be more.
MODULE 3: MY MONEY STORY

Uncover the subconscious limiting beliefs that are really controlling your habits, decisions and feelings around money. Deepen the mindset shift of Abundance and learn to hold more positive space for your money. But this isn't enough – you must also forgive and heal the past so that you can let it all go and step into a new version of yourself.
Learn a money mindset reprogramming technique that you can use anytime to create emotional clearing of self sabotaging behaviours, so that you can keep moving forward.
MODULE 4: ME, MONEY & LOVE

Have you ever had a relationship therapy session with money? Uncover where you and money truly stand and learn how to build a new and lasting money relationship.
And it's not just about your love connection with money but also your love connection with yourself. Self-love is very powerful in opening higher levels of Abundance. Go through a journey of reconnecting to you, loving yourself right where you are and learning to stand fully in your Worth.
MODULE 5: BUST FEAR & GET OUT OF YOUR OWN WAY

Break down fear and uncover what it's truly holding you back from (You will wonder how you ever let fear control you in the first place). Learn the most powerful thing you can do to bust fear in the butt and reach new financial levels.
Learn to level up in your Business and your Life to see opportunities for money and Abundance right around you and learn how to get out of your own way to attain them.
MODULE 6: MANIFESTING, ENERGY & GRATITUDE

Avoid the misconceptions about manifesting that keep most people stuck or in disbelief (Hint - It's not about closing your eyes and wishing for things to fall from the sky). Instead, learn simple rituals to up your energy game and attract more Abundance into your life.
Foster a Money Mindset that wins by changing your perception and energy around giving and receiving money. Learn to vibrate at the level of your desires each and every day.
BONUS: A MONEY MASTER PLAN TO ALIGN PURPOSE, FINANCIAL GOALS & CORE VALUES

Get clear on what matters to you most and start to live with more purpose and direction - making decisions and taking actions that align with your core values. Learn how to create heart driven financial goals that support your values and purpose. Goals that you will be motivated to achieve.
Understand the importance of a Money Master Plan – it's the foundation to creating lasting financial independence. Learn financial techniques including how to build wealth, spend in a way that serves you, structure your savings, save for retirement, reduce debt and leverage the time you have.
You'll be fully Guided and Supported with everything you need.


On top of all these incredible teachings, I'll also be hopping online with you WEEKLY to guide you through the course and answer ALL the questions you have to cater what you're learning to your personal life and goals.
This is a rare opportunity to ask a Chartered Professional Accountant and Certified NLP Practitioner all your questions, get the answers you've been looking for and have the success and money you desire finally become a reality!
This Course is for You If…
You are ready to live fully and experience all that life has to offer
You want a step-by-step process on how to reprogram your mind and create new beliefs about money
You are ready to let go of beliefs, behaviours and money habits that no longer serve you
You are ready to do the work and learn how to live in your Worth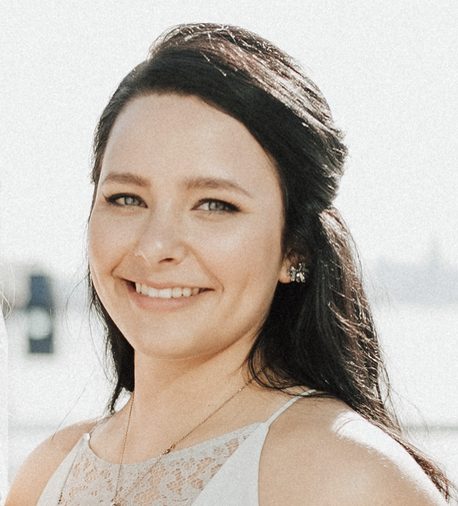 "If you are on the fence about joining, just do it! I went into the program thinking it would be great to get over my debt issues and what I got out of it was so much more. I met other amazing women and learned to share authentically and be open about a topic that I've always been told to never talk about. Just the support I received from the group alone is worth the money and time. Throughout the 6 weeks we were together I found out that I thought money is dangerous and that there is never enough, when in reality everything in my life has said otherwise.
In this course, I stepped into my self-worth in a negative and traumatic client experience and I shifted my mindset around my debt and saw how much it has allowed me to grow and achieve in my life and now see it from a place of gratitude vs a place of shame and guilt. I also used to be a HUGE shopaholic throughout my whole life and in the past month the desire to shop is literally not there anymore (this one still shocks me every day). All this goodness and I haven't even gotten to how amazing Vanessa is. Trust me and trust yourself - this course is so worth it!"
- Ksenia Azanova, Owner + Designer at kesvn studio and Founder of Future Leadhers [kesvn.com | futureleadhers.com]
This course is closed for enrollment.
You Deserve to Live the Life of Your Dreams.
My Purpose is to Help Get You There.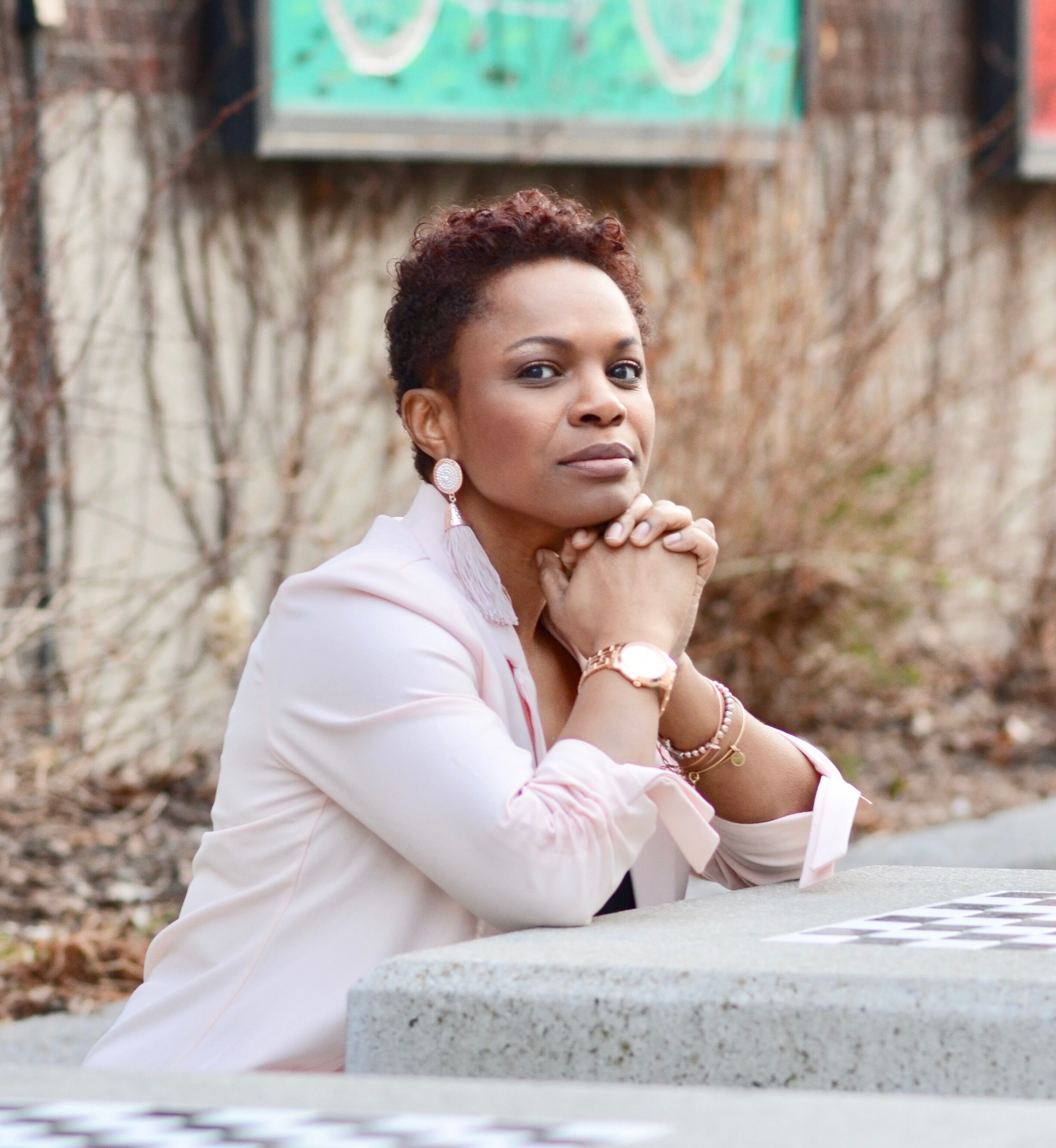 "Money has always been a taboo topic while growing up and even through my adult years. It was refreshing to be able to speak about it freely. Vanessa created a course that not only provided me with valuable strategies, she also asked thought provoking questions to help me dig deeper to uncover my "money blocks". The group sessions was a great way to bounce ideas off of incredible women and we encouraged each other throughout the course.
My money mindset has shifted exponentially. Being on this course opened my mind up to looking at money in a positive light. I am not afraid to now look at money as something this good for me. Money became a part of my daily self-talk.
When I changed my mindset and manifested what I wanted in terms of money, I started to see opportunities and connections suddenly arise in my life.
I would recommend this course to anyone who is looking to shift their money story. You will not leave the course the same way you came."

"Going through the Master Your Money course with Vanessa was such a wonderful, mind-shifting experience. I've never really had any huge money issues throughout my life, but had recently begun to recognize my own limitations in allowing abundance into my experience when I came across Vanessa's program. I love that her approach is so genuinely values-focused on reclaiming our own worth and vision for our future. Throughout the program I regularly peeled back the layers about who I am, what I want, and truly what I feel worthy of accepting into my life. These words might feel small, I promise you, the experience was not. Vanessa's energy is so powerful, empowering and positive.
The exercises truly changed my life, especially the Money Manifesto, which I have found to be the one thing that I can always count on to lift my mood no matter what is going on around me. Talking about money, by the end of the program I'd accepted a new job that is completely aligned with my vision for my future and where I want to be going, which I had not made much progress moving forward over the year prior. I cannot recommend working with Vanessa enough, in any capacity. She is a beautiful human on track to change the world!"
- Libby Meis, Certified Professional Coach (Career & Personal Development) [https://alvcoaching.com/team-libby/]
Why I Created This For You...
Hi,
I'm Vanessa. I'm a Chartered Professional Accountant (CPA), Neuro-Linguistic Programming Practitioner (NLP) and Founder of Mint Worthy.
I've spent a decade in the accounting industry helping corporations in Canada and the US make sense of their numbers. Now, I'm tapping into my wealth of knowledge to empower women to live life on their own financial terms.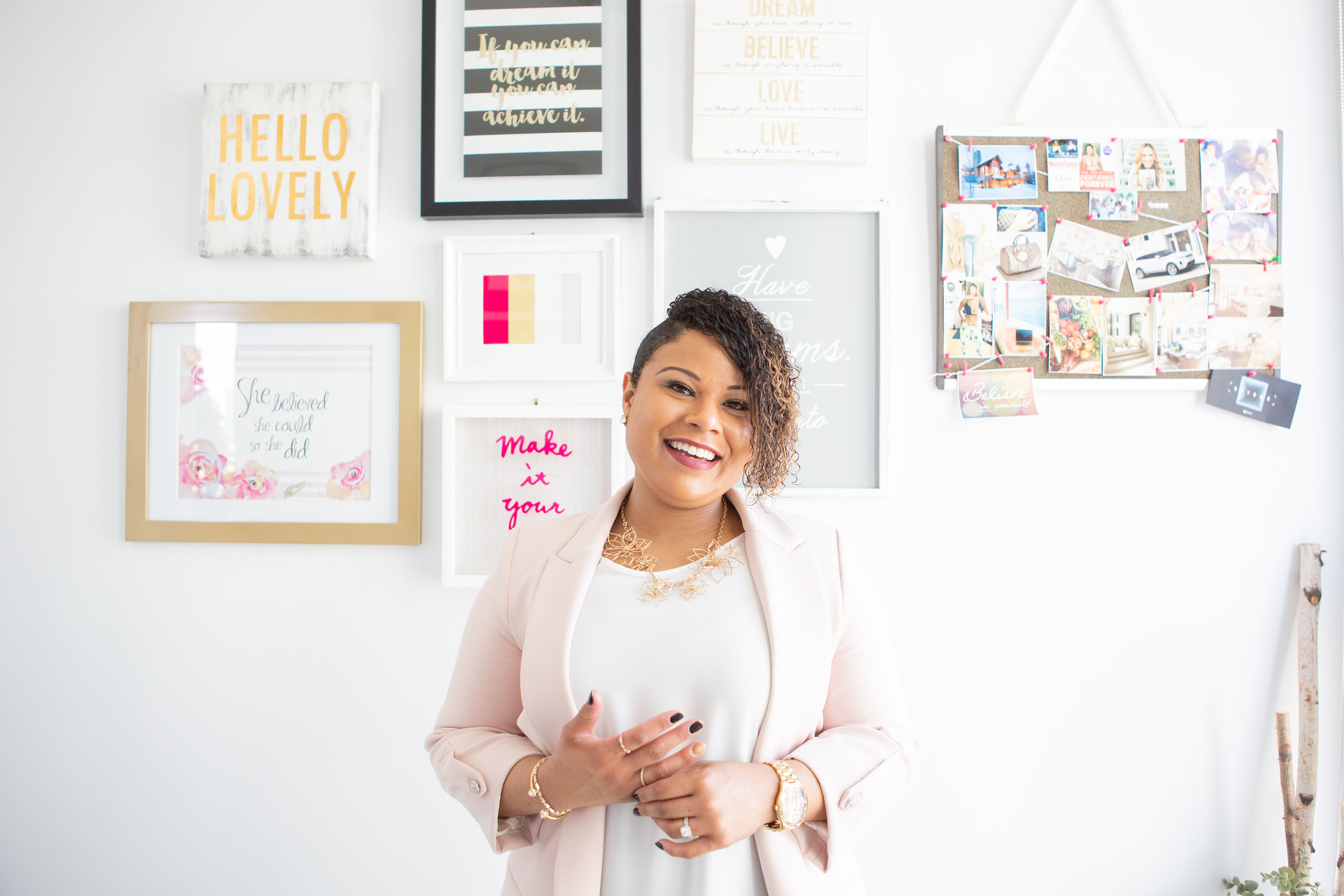 I'm so excited you are here! I truly believe you landed here for a reason. Sometimes life sends us little clues and gems to guide and direct us to the life we desire.
Here's why I created this for you…

Learning how to manage your money isn't hard. There are thousands of books and courses out there that can teach you! BUT if you learn new techniques and still have the same limiting beliefs about money, you will quickly end up right back where you started.
I designed this course because I want to Create Lasting Change for Women.
As an NLP Practitioner I provide proven mindset tools that allow for shifts at the subconscious level – where real transformation can only take place. My mission is to create a movement of financially empowered women and I can't do that if I don't help you release the self sabotaging beliefs that no longer serve you, so that you can create new beliefs that align with the true woman you desire to become.
And of course, we don't end there. As a CPA, I teach you positive money habits and financial strategies to better manage your money, save for what matters most and build wealth.

When you combine a newly shifted money mindset with powerful money management techniques, the financial future you desire appears right in front of you. You just have to step into it.
F.A.Q.

---
Q: When does the Course Start and Finish?

A: The course begins on June 24, 2019 and runs for 6 weeks.
Q: How long do I have Access to the Course?

A: How does lifetime access sound? After enrolling, you have unlimited access to this course for as long as you like.
Q: What if I don't want the $350 cash bonus or don't wish to open an EQ Bank Savings Plus Account?
A: No problem! You can still enroll in the course and receive the second bonus offer - free access to the Money Master Plan Bonus Course ($350 Value). Choose this option when you select your payment plan method when enrolling.
Q: I've tried to Work on my Finances in the Past, what makes this Course Different?
A: Learning how to manage your money isn't hard. There are thousands of books and courses out there that can teach you. But if you learn new techniques and still have the same limiting beliefs about money, you will quickly end up right back where you started.
I designed this course because I want to create lasting change for women. As an NLP Practitioner, I provide proven mindset tools that allow for shifts at the subconscious level – where real transformation can only take place and then I teach you positive money habits and financial strategies to better manage your money and build wealth.
This course provides the missing link – the mindset shift, that has held you back from living the financial life you desire.
Q: I'm Super Busy Right Now. What If I Don't Have Time To Do The Course?
A: Busy? Then this is perfect for you if you're wanting to create more financial balance in your life and avoid having your finances go off track while life has you busy. The exercises and tools you learn will give you more financial abundance which you can then use to alleviate the busy in your life.
Best of all, you can listen to the content on the go (just download the Teachable app) and watch and re-watch as many times as you like – you have lifetime access to the course!
Q: Do you offer refunds?
A: Once the course begins on June 24, 2019, no refunds will be granted.
Q: More Questions?

A: Don't hold back! Email us at [email protected] and we will get back to you A.S.A.P.

---
Maria got out of Debt, Shifted her Financial Habits and Started the Business of her Dreams
Vanessa is absolutely amazing at what she does and I highly recommend her!
She has taught me so much about how to properly manage my finances. Through her organization and support, I have learned to save, invest and happily paid off my debts that were holding me back for years. I now own a medical spa with 6 employees and will be planning to open multiple locations in the near future.
Vanessa also continues to support me and my employees by educating and empowering through her positive outlook on life and has helped us create visionary goals that will guide us for years to come.
What I love about Vanessa the most is her honesty, genuine pride of helping people and her positive approach. She's very thorough, patient and great at explaining everything about finances I never understood before.
- Maria Tapia, Owner of Pulse Skin & Laser Clinic / Voted Top Choice Medical Spa in Mississauga 2018 (www.pulselaserclinic.com)
Jada felt valued as a woman & learned to believe in herself!
This course has revealed to me the true meaning of taking hold of empowerment as a woman and believing in myself that I can do anything once I absorb positivity in my surroundings - not just with money, but other areas of my life as well. I also learned that whatever I gravitate to I will attract in my life whether positive or negative. Mentally allowing this teaching to surround my space has allowed me to have some great insight into things that were already seasoned in my life and to change my mindset towards some of those things in a positive way. I want to thank Vanessa for being such a fantastic mentor to me at a time in my life when I was feeling less valued as a woman.
- Jada Pierre-Malcolm, Makeup Artist & Consultant
Pica got clear on where she was spending her money
Vanessa was the right fit from the start. She was able to speak my language and help me understand where I was with my spending. She was easily able to teach me how to notice what needed changing and to adjust accordingly. To me, Vanessa is a gentle strength and her teaching methods are both encouraging and efficient.
- Pica, CEO of Rasath1 (www.rasath1.com)
G'ane is empowered!

Who would have thought that women's empowerment and finances would be in the same sentence?! Vanessa has created this course to empower women through our finances and it is such a breath of fresh air! Although financially-based, the content learned can also be applied to other areas of our lives. Vanessa's genuine, thorough, easy-to-understand approach provides us with the tools needed to create the financial freedom and lives that we desire.
- G'ane Everheart
Oleta created a new money mindset and better habits
This course was amazing and really helped me be more accountable for my finances. It helped create new and better habits of my money mindset and the way I view and value money! Thank you Vanessa for your guidance and support!
- Oleta Thomas
Amanda transformed her finances with more mindful spending and organized saving
This course is FANTASTIC! I've always struggled with savings since I tend to live in the moment without planning for all my big dreams and financial goals in the future. This course helped me to be more mindful of my spending, to be strategic and organized with my savings, and to transform my finances. I highly recommend this course to everyone.
- Amanda A.
Rahwa regained her Financial Confidence
Having something like this that was so personable, available to me when I was feeling out of control and distant with my finances was a breath of fresh air! I look forward to growing in financial confidence and independence as a young woman.
- R.O.
Marcy Broke the Cycle that kept her Stuck for Years

Vanessa is just fantastic! I was looking to get my money in order because I was stuck in a cycle of learning and losing and learning and losing and just couldn't get ahead to properly save for my goals. I reached out to Vanessa and she has helped me get a better understanding of how money works and how to properly budget and save. Because of her I am now more financially conscious and more empowered because she has helped me with my financial situation. As a result I have more peace of mind, more confidence and I finally know where my money is going.
- Marcy F.